On a regular basis in8 sponsors or gets inolved with some kind of adventure...
Walking home for christmas
in8 founder Ben Hargreaves along with Graham Bell and Gary 'The Wingman' Connery have just ran from Hammersmith Bridge to Henley on Thames along the Thames path (57miles 13hours) and raised over £750 in the process. If you'd like to donate to the #walkinghomeforchristmas campaign via Graham, Gary and Ben's virgin money giving page you can do so here: DONATE HERE >>
thank you.
Druid Challenge - Ultra Marathon 84miles
in8 founder Ben Hargreaves along with Graham Bell have just completed the Druid Challenge - a multistage race along the oldest roadway in the UK, dating back to 3000BC. The multistage ultra marathon 84 miles over 3 days. Graham and Ben were aiming to complete the challenge in under 15 hours, they succeeded with a time of 14hrs 45mins. They ran with charity Walking with the Wounded.
> >
Henley SUP
in8 has been working with Ollie Denton of Henley Stand Up Paddleboaring
SUP
company with a new logo, to try out the sport and sponsoring his epic adventure of the
3 lake challenge
.
> >
The Black Swim
in8 has sponsored the Black Swim and supported the night time event - The black swim is an event running in the hours of darkness from sunset to sunrise on with 4/5 elite participants. The swim will start at Mapledurham Lock and will go through Reading and finishing in Henley. Each participant will be supported by a kayaker and will be without a wetsuit. The victor will be the one who has travelled the furthest along the course before sunrise / 4.30am.
125miles 26hrs 28mins non stop...
in8 founder Ben Hargreaves has finally completed the Devizes to Westminster international 125 mile non stop canoe marathon with Elise Cope in a time of 26hrs 28 mins. The duo raised over £1200 for charity
Talking2minds
.
DW Summary......
video to thank our supporters and sponsors helping us get to Marlow - We raised over £700 for charity Talking2minds - Founded by Bob Paxman (former 22 SAS) in 2008 Talking 2 Minds' ethos was 'Veterans helping Veterans'. That ethos remains to this day although, as Post Traumatic Stress Disorder (PTSD) and other severe stress-related conditions affect all sectors of society, it has now become 'Like helping Like'. Our approach offers REAL HELP, FREE OF CHARGE, to those who like Bob have experienced PTSD or severe stress-related conditions.
Tested beyond endurance...... Bremont on board
Had a cracking day today, we were invited down to the brand new Bremont Watch Company headquarters nr Henley on Thames to chat with Nick English and the rest of the team about the canoeing marathon and get some photos with the boat, Bremont is all about adventure, pushing the limits and relying on the best quality kit to get you through to the other side. I'm a big fan of this brand and everything they stand for. Carried on to Marlow for our final practise session. The river is horrendous, very quick, eddys every 5 meters or so, we managed to get down to Boulters lock in Maidenhead in about 45 minutes including portages and chatting to the lock keeper for 5 minutes. This is great for covering distance, however i'm not looking forward to paddling on this at night. Waiting now to find out from the DW organisers what the plan is.
Cowboy Hot Pot and Wine
Had the first team meeting tonight, went through plans, overview of kit, looked at options for food and introduced everyone to this video of Sir Steve Redgrave's attempt in 2012. The short film is 25 minutes but gives a super overview of the undertaking.
New boots have been tested and passed the upturned plug test (see pic below), Nookie have a Ti liner sock which we are going to be using with a slip surf shoe.
Try standing on an upturned plug 77 times with cold, wet feet, whilst carrying a canoe.
Just like to thank Caro, Gail, Brucie, Jordo and Hilly for agreeing to do this. Meeting with Joanna Franks at Yoga Central + in Henley tomorrow to sort out half a time sports massage.
The more you sweat...
We decided to head back to where this all started for us 5 weeks ago and attempt Aldermaston to Shiplake again and face our demons today. The boat now has new seats (about an inch lower, which should lower our centre of gravity and make us more stable) and new boots. For this trip we would need to be self sufficient and prepare for a long day (approx 17miles). Our last outing was with Paul at Marsports and we would now need to pull everything together and make sure everything was set up correctly and the kit was working, in my head i felt we needed to have a capsize and have a certain amount of time today paddling in wet kit, this would make sure everything was tested and ready to go. I wasnt expecting the day to pan out the way it did.
We've chosen a charity - Talking2Minds
Just had a chat with Bruce Martin at the charity Talking2Minds - these guys deal with the injuries you cant see, focusing on the mind, dealing with PTSD and combat stress, set up in 2008 by former 22 SAS Bob Paxman - myself and Edmund Simpson are going to be canoeing the Devizes to Westminster 125 mile international canoe race non stop in 3 weeks time (Easter weekend) in aid of them - Got some cool sponsors on board, sorting logistics out and pr, watch this space.

http://www.talking2minds.co.uk/
Any donations will be gratefully received:
www.virginmoneygiving.com/team/edandben
THANK YOU!
BECKHOFF on board...
Just met with Steve and Gary at Beckhoff in Henley on Thames today, they are supporting our effort and helping with our chosen charity. Awesome. thanks guys. much appreciated.
Beckhoff is transforming the industrial environment with fast, compact, accurate and secure control technology - As the world leader in PC-based control systems, we enable every company to take advantage of the step change in universal, open control and automation solutions.

how to paddle...
Had a lesson with Paul Ralph at Marsports today, top bloke, knows his stuff, has a canoe machine in the shop where we can sit in front of a mirror and see where we were going wrong, my technique was way off. Spent 20 minutes getting this sorted, then headed out on the river to practice portages and putting the new technique into practice. At the end of the lesson went up through the Oracle turned round then came back down, so much better, more efficient, more relaxed, better on the portages, superb lesson.
Unfortunately this is possibly the last outing on the boat today for a week or so as we need to upgrade the seats.
First Race - Pewsey to Newbury 22miles
Completed our first race today, Pewsey to Newbury, 22 Miles. Freezing cold, in fact so cold the canal was still frozen and we had to carry the canoe 2 miles. Capsized with 6 miles to go, the kit from Nookie was superb, need to look at feet and hands to work out best way to keep them warm as the gloves were good, but i think in these conditions the wind chill is causing problems.
fancy a bit of Nookie?!?
We have our first Sponsor on board, welcome Nookie! - Nookie produce clothing and technical gear for kayaking, canoeing, stand up paddling (SUP), dinghy sailing and general watersports including buoyancy aids, spraydecks, jackets, thermals, dry trousers & drysuits. www.nookie.co.uk

They are sorting our kit out for us, trousers, gloves, tops, buoyancy aids, bags, and TShirts. Looking forward to testing it out in our first warm up race on Sunday...

Finding our limits
following on from the cold outing on Monday, we really need to work on technique and team work today, upstream towards Sonning Bridge, then follow the back water through to Shiplake lock, superb trip, nice pace, good balance, room for improvement all round but a great boost today.
in8 - web and graphic design
just need to give our first sponsors in8 a mention, based in Henley on Thames, in8 supplies a range of design services to local and international companies.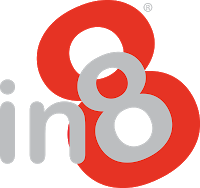 Fail to plan, plan to fail.
Not arrogance, not being cocky, just made some bad decisions today. Decided to try Shiplake to Maidenhead, 20 miles. Drop car at Boulter's Lock, cycled back and got caught in quite a head wind, got cold. Stayed in the same kit and headed out with Ed starting in Shiplake, assuming the paddling would warm me up. Hadn't eaten enough, stayed cold. This was bad.
First 6 miles under our belt
this is more like it, drive the car to Hambledon, Cycle over to shiplake, stick a roast in the oven, Paddle down to Hambledon, drive back, hot tub, roast, glass of wine. I suspect i'm being wooed by the evil Ed into a false sense of security here........watch this space.
Finding our balance in the dark...
OK we've spent every afternoon this week at Shiplake lock, the river is still flowing too fast for us to safely head out, hopefully we can get out at the weekend.
Tonight we learned how to paddle at night, we were in sync with each other and kept our balance, didnt capsize and we kept our speed up. No torches at this point, in the race we will have head torches, glow sticks and a forward facing light so if we can do it with nothing then we should be ok.
Hopefully we can get some mileage under our belts next week.